Sabbats
What is Mabon?
Mabon is one of four minor pagan festival, celebrating the Autumn Equinox.
In the pagan wheel of the year there are eight Sabbats, or seasonal festivals. There are four major Sabbats and four minor ones, each about three months apart. Here are the sabbats with timings for the Northern Hemisphere:
| | | |
| --- | --- | --- |
| Major | Minor | Time/Correspondence |
|   | Mabon | Autumnal Equinox |
| Samhain |   | Oct 31st/Nov 1st – All Hallow's Eve/Day of the Dead |
|   | Yule | Winter Solstice |
| Imbolc |   | Feb 1st – Turning livestock out to pasture |
|   | Ostara | Spring Equinox |
| Beltane |   | May 1st – May Day |
|   | Litha | Summer Solstice |
| Lammas |   | August 1st – First Harvest (Grain) |
Feeling into Mabon
Wow! This is such a dynamic time of year. Here we are with day and night balanced, but they are balanced for only the most infinitesimal point of time. This is the time of most rapid change.
Here in the mid latitudes of the Northern Hemisphere we went from 14 hours of sunlight to 12 hours in 6 weeks. Another 6 weeks hence we will be in Samhain and will have lost another 2 hours. Compare this time to the solstice (still sun) where we gain or lose a minute every three to five days. We're losing 2 minutes a day now (even more the further north you are). There is a sense of preparation.
By Mabon, many areas will be starting to have cool nights and whispers of color will be seen everywhere. Spice comes and with it the foods of the Second Harvest. Vegetables and the tree fruits pour forth their bounty on our boards. Now is a time of cornucopia. A time to pickle, preserve, dry and cure.
As always, we like to take the energy of the Sabbat and make it local. Here locally, we are in the hot, dry times before the winter rains. Tomatoes are still heavy on the vine, grapes are packing in their sugar and the pumpkins have many nights before a frost will come along.
Feel into the local energies for your Mabon and create your cornucopia from the harvest of your home. Apples remain a favorite in many cultures. Cut across they reveal the pentagram of Spirit, Air, Earth, Fire and Water, ready to seed the new spring. In some regions it is time to find the bulbs of your previous Ostara for planting.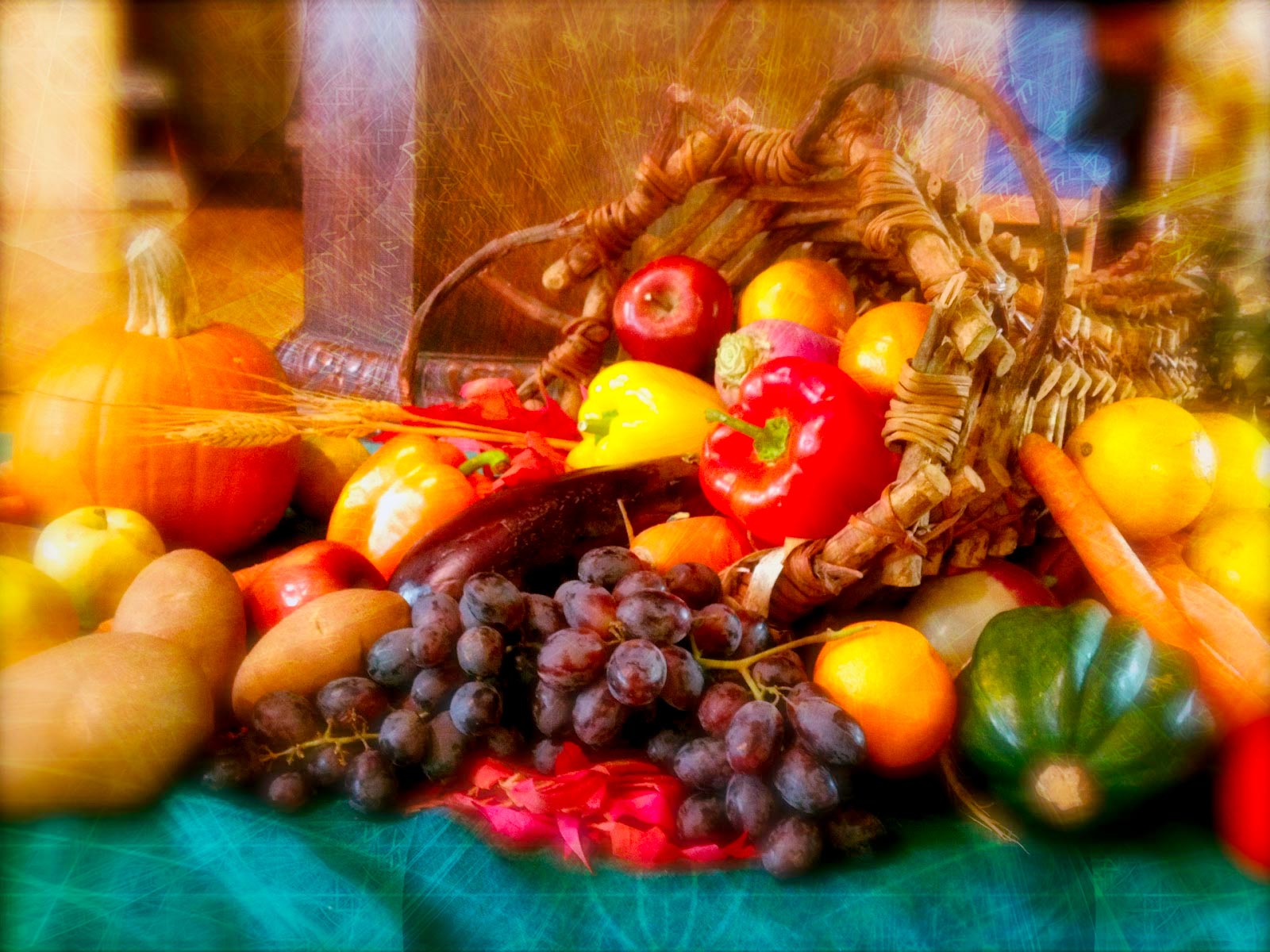 The Mabon Altar
Decorate and bless your altar in the very best produce from your garden or farmer's market. Wild finds are always an added treasure. We always bring an offering for the land when we go foraging. Tobacco or cornmeal are common gifts, but something from your own home as a gift back to Mother Earth will be appreciated. Creating an outdoor offering space to leave some of your bounty for the beings of nature is a great way to share your abundance. It is a demonstration that your horn of plenty overflows to all life everywhere.
The colors of Mabon are the colors of early autumn: green and golds, red and purple. Take your cue from the life around you and celebrate it indoors and out.
Bread baking is still a treat and the grain from the first harvest is now sweetened with the fruits of the second harvest. By yule it will be the preserved dried fruits that we associate with a fruit cake.
Buttermilk Soda Bread for Mabon
INGREDIENTS
3 cups of white flour or whole wheat flour +/-
2 cups of Buttermilk (The general rule of thumb is to add an extra teaspoon of liquid for each cup of whole wheat flour used.)
1 Tablespoon of salt
1 teaspoonful of baking soda
Optional: Oats to sprinkle on top
A handful of dried fruit of your choice — dates, raisins, currants (or for a more savory bread, use herbs & spices such as rosemary, garlic, peppers, thyme and/or sage.)
Mabon ribbon in your choice of colors — red, orange, yellow, green, gold.
INSTRUCTIONS
Preheat your oven to 400° F.
Place the flour and dried fruit or savories in a large bowl. Make a well in the center.
Mix the salt and baking soda together, then sift through a sieve into the bowl.
Pour in the buttermilk.
Mix well with a wooden spoon until the dough feels springy. If it feels too loose just add a little more flour.
Turn it onto a board and cover with a fine dusting of flour. Pat it with your hands until you have a round shape. Flatten into a 2 inch thick, 7-8 inch disc. These measurements don't need to be totally accurate.
Take a sharp knife and score deeply about ¾" into five sections, making a pentacle.
Place onto parchment paper then slide it onto the HOT pizza stone (or a greased baking tray) and pop your buttermilk soda bread into the preheated oven  for about 20-25 minutes. Keep an eye on it. When the bread is ready it will change color and it will sound hollow when you tap the bottom.
Cool completely on a wire rack.
When the bread is cool, tie it with a Mabon ribbon or two.
This will be a dense bread. I like this recipe as you're done in an hour. I like to make a couple of loaves to give away in gratitude for my bounty.
Here is an incantation of gratitude you can say as you are making your bread:
In this time of change and flow
Now I reap what I did sow
Bless this bread and all who eat
At my board and all I meet.
After the work of summer, Mabon is also a time to rest. As the night quickens it is a time to look toward the slumbering to come, to stretch, relax and enjoy the fruits of all the work we have done.